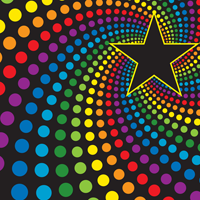 Hit 70's
Hit 70's represents the decade that made disco famous. It is programmed by Jimi King, the director responsible for all our Smooth Jazz channels.
Jimi spent much of the 70's playing in Great Britain's clubs. He saw the rise of disco, the birth of 12" singles, and the release of films like Saturday Night Fever.
There is no shortage of disco on this channel, but the choice of music is always determined by success rather than genre. If a song was an upbeat hit, be it rock, pop, dance or country, then you will probably hear it here.
Since 70's pop culture didn't span exactly 10 years, you might hear songs from the late 60's and early 80's, too. This is the music that rocked a generation!